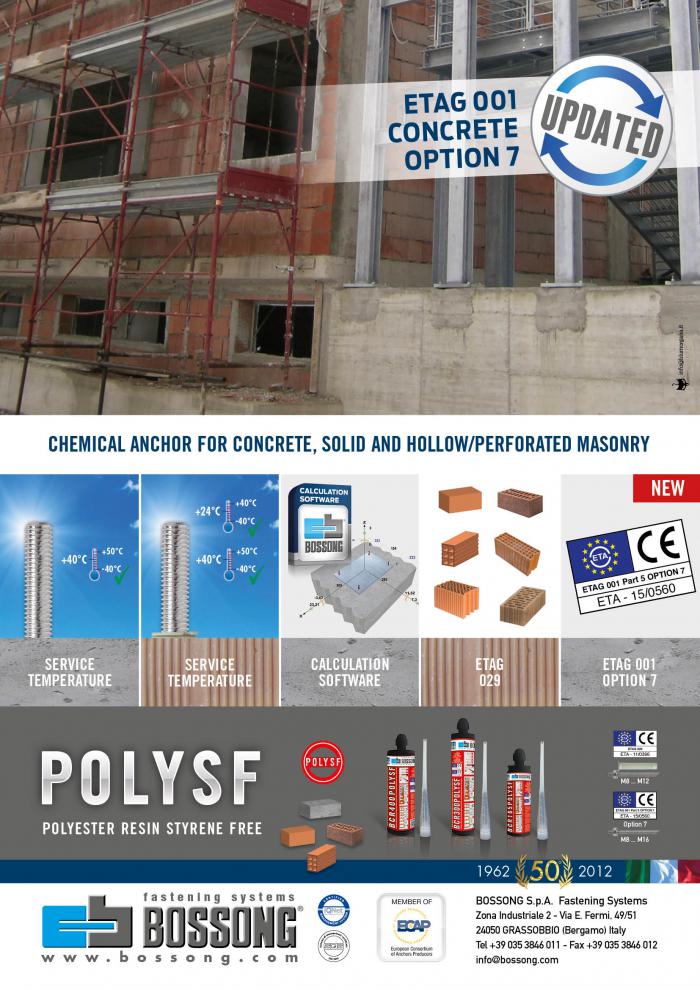 We have the pleasure to inform you that the product BCR POLY SF has obtained a new ETA!
According to our policy of constant improving the product has been recently qualified also for concrete according to ETAG-001 part 5.
This new CE marking joins the existing qualification for masonry according to ETAG 029 in order to make the product BCR POLY SF much UNIVERSAL as possible.
Main points about the new qualification are:
Qualification for un-cracked concrete OPTION 7.
Diameters: M8, M10, M12, M16.
Flexible setting depth.
Max setting depth equal to 20 times the nominal diameter of the steel element.
Use category 1: dry and wet concrete.
Service temperature range: -40°C/+50°C with max temperature for long period +40°C
Date:
Friday, October 9, 2015 - 2:15pm